We are Chicago's premier dance studio that starts training at age 18 months and continues through pre-professional across every genre: ballet, jazz, contemporary, hip hop, modern, lyrical, acro and tap. For our more serious dancers, we also offer a variety of supporting technique classes as well. In order to provide this well-rounded dance education, we have created curriculum goals and paths at every stage across every genre and offer expert instructors in each genre to inspire and train our dancers.
At AAD everyone can dance! All dancers at all levels are welcome here. Whether in it for fun, fitness, friendship or following their dreams, our dancers are supported by the most loving, creative, talented instructors in the business. For beginners through pre-professional, our mission is to make disciplined dance instruction FUN through love, community and creativity. Learn more about our values HERE.
We are so thrilled to have just celebrated our 13-year anniversary. Some of our dancers have been dancing together that long – and we know they will be friends for life!
We are All About Dance: a community of teachers, parents and dancers supporting the passion for dance. And we are living proof that serious dedication, hard work and commitment can be FUN!
our story
Jessica and Shannon met 12 years ago and have been creating an incredible dance movement together ever since.
AAD co-owners Shannon Westveer & Jessica Goldman have been creating an incredible dance movement since 2006. Both are passionate advocates for making dance the most positive experience possible. They strive to hire phenomenal teachers who excel in each genre, & who will be positive, wonderful role models. They believe deeply in creating a community among teachers, parents and dancers. They want to give each and every student – no matter their aspiration – an opportunity to develop exceptional technique and have lots of fun doing it.
What two words describe Jessica Goldman? POSITIVE ENERGY!
Jessica jokes that she started her dance career in the womb. She fell in love with music and movement before she could talk. And she was fortunate enough to have parents support her passion, even when they had to make sacrifices to do so.
Jessica was inspired by her first instructor, Miss Kellie, who trained her students to develop exceptional technique, but did it with LOVE. This supportive, non-competitive method of instruction inspired Jessica to share her passion with the world in this same loving way.
Jessica trained as a competitive dancer and ultimately performed with the nationally acclaimed University of Minnesota Dance Team. She also became a Minnesota Vikings cheerleader and Chicago Bulls Luvabull. For the last 10 years she has poured her soul into the creation and growth of All About Dance, the first of its kind studio in Chicago that offers exceptional technical dance instruction in a FUN, ENERGETIC, LOVING way.
Jessica believes a complete dance education means being a well-rounded dancer. Thus she offers every genre of dance – and requires her pre-professional track dancers become proficient in every single one.
She is the utmost professional and has the highest expectations for her dancers. Her positivity is contagious…her dancers are excited to see her every day and want to follow her lead, as a dancer and as a person.
Her magnetic energy attracts the best teachers and has created an amazing community of parents and children working together through dance, love and hard work!
What two words describe Shannon Westveer? CONTAGIOUS GENEROSITY.
Shannon sees dance as a way to bring communities together and make the world a better place. She wants to teach her dancers that being an exceptional dancer means being beautiful from the inside out. And that being supportive, gracious and giving are just as important as pointing toes, landing perfect pirouettes and nailing choreography.
Shannon grew up moving around a lot living mostly in small towns. Her local dance studio was her home away from home and where she found community.
She started dancing at age two, when her ballet teacher made an exception for her and admitted her to the class. She has an extensive dance background that includes ballet, jazz, tap and hip hop training. She participated in numerous pageants and competitions, earning the title Miss Troy and going onto Michigan's Miss Teen USA pageant. In college she danced for Northern Arizona University's Synergy Dance program.
Ultimately, Shannon realized her real passion was to light the spark for dance among the world's youngest aspiring dancers – kids. At a prestigious studio in California, Shannon began to create her instruction curriculum and method for the little ones – focusing on musicality, coordination, listening/mimicking and other very early technical skills. Her technique has proven to lay a solid foundation upon which hundreds of students have gone on to develop into beautiful dancers and beautiful people.
Shannon aspires to bring the benefits of dance to those who may otherwise not be exposed. Her work began with the Boys & Girls Club of Hollywood and most recently has taken her to Haiti. Learn more HERE.
Our Vision
To be an endless source of positive energy that inspires dancers to achieve technical excellence in dance and their full potential in life.
Our Mission
To make disciplined dance instruction fun through love, community and creativity.
Our Core Values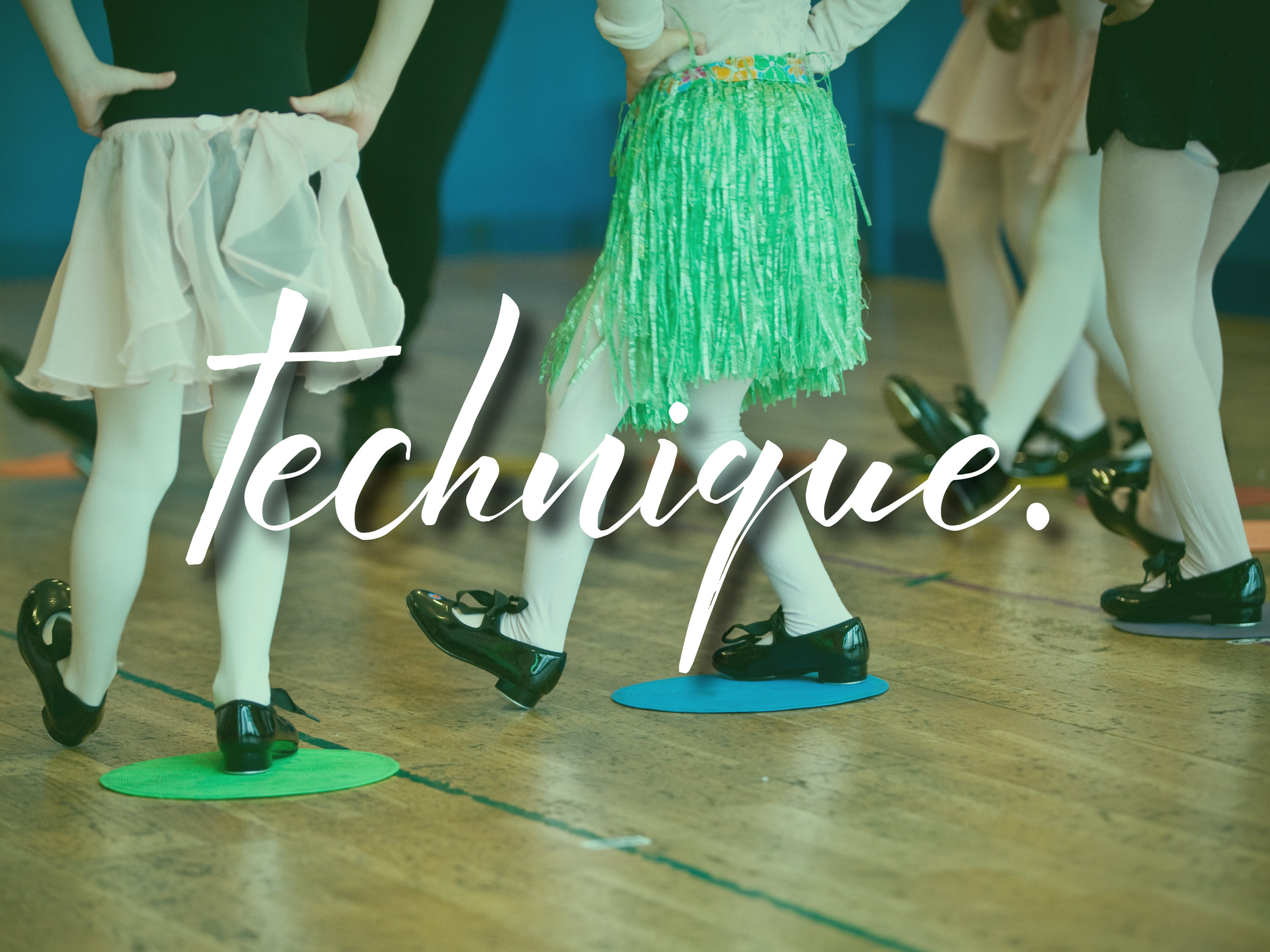 Policies
Dancers are required to have all appropriate dance attire before beginning class. Required attire for each class will be sent out via email before the beginning of each session.

Dancers in our Recreational Program can make-up two classes per session. Make-ups do not roll over to the next session. During the Winter/Spring session, all make-ups must be scheduled and completed by April 15th. Make-ups are first come-first serve; please call the front desk staff at 773-572-8701 to arrange a make-up.

Dancers are not required to make-up in the same class type as the one they are missing. Dancers can try a new genre for their make-up as long as the class is age appropriate. For example, if your dancer takes Dance Medley (3-4yrs), he or she can make-up the missed class in Ballet & Jazz (3-4yrs) or Hip Hop (3-4yrs).

All adult classes will incur a charge for late cancellations. Class cancellations must be made at least three hours prior to class time.

Private Lessons, Vocal Lessons, & Studio Rentals - All private lessons and studio rentals must be scheduled through our Business Manager, Stephanie Frantz. If you need to cancel your lesson or rental, you must contact Stephanie at stephanie@allaboutdance.org at least 12 hours in advance. If a lesson or rental is cancelled less than 12 hours in advance, you will be charged the full amount.

Vocal Lesson Late Arrival Policy - Vocal lessons will still be held if a client arrives within the first 10 minutes of their allotted time. If a client arrives past the first 10 minutes, the lesson will be cancelled and charged in full.

Birthdays & Private Parties - All birthdays and private parties must be scheduled through our Studio Manager, Emily Ladowitz. In the event that you choose to cancel your party, you must contact Emily at emily@allaboutdance.org two weeks prior to the date in order to receive a refund of your 50% deposit. If you cancel any later than 2 weeks prior to your party, we will not be able to refund your deposit. If you cancel any later than 48 hours prior to the time of your party, you will be charged the full amount.
testimonials
"One of the many things that I love about the AAD Kids Company is the positive influence it has had on my daughter. She is surrounded by kids from all over the city of Chicago who share her love of dance and determination to work hard! The Faculty and Staff at AAD have instilled in the students confidence, poise, dedication and thoughtfulness. We feel very fortunate to be part of AAD!" — Julie F.
"AAD has been the "happy place" for both my girls. The positive energy is contagious and AAD has been a foundation for their growth and development. The Starlet program not only allowed them to experience all genres of dance, but taught them how to be a team member. It gave them an outlet from their day to let go and meet new friends and express themselves freely. In addition, the values of learning how to help others and giving back are skills that they will take from dance and will be used throughout their lives. We are so grateful to be a part of the All About Dance Family and appreciate all the hard work that it takes to create a successful Starlet program. Our experience has been nothing short of amazing and All About Dance provides the perfect balance of a serious studio with fun and creative energy!"

— Risa N.

"My daughters have each been dancing at All About Dance since they were 18 months old. AAD is more than a dance studio. My daughters have gained valuable confidence while forming life long friendships. Not only are my daughters learning different genres of dance, but more importantly learning self-respect, teamwork and the importance of being active all while having fun. Each instructor exhibits fairness and a deep caring for every student. Our experience has been nothing short of wonderful, and I highly recommend AAD." — Ashley D.
"Going to FYD Fitness at ll About Dance on Monday night with Jessica is my "happy place". I came to All About Dance in 2010 when I decided to make a lifestyle change that included regular exercise. At that point, I always dreaded "working out", but the FYD Fitness program was addicting - I truly looked forward to going to the studio every night! The results from class were also inspiring, and with the fun, challenging, and supportive environment at FYD Fitness! lost (and kept off!) 50 pounds. I love the classes because the teachers are high energy and truly make you feel like Beyonce for one hour of your day. I leave class feeling accomplished, happy, and really sweaty!" — Allison L.
all about dance
501 W. North Avenue
Chicago, IL 60610
773.572.8701